Are your systems still keeping you safe?
Fire protection equipment won't help you if it is damaged or out of date. Regular maintenance and testing is critical. Ensure that your system meets the requirements spelled out in the NFPA25 as well as those of your building department and even insurance carrier.
Your One Stop Source
At Express Fire Systems, we know your time is valuable. We minimize your business disruption and work around your schedule.
You don't need to worry about dealing with multiple people or multiple businesses; you have one point of contact.
Our professionals will inspect and test your systems to ensure that you and your property are kept safe when an emergency strikes.
Let us ensure your system's integrity. We maintain a testing schedule and we'll make sure your sprinkler system works 100% correctly with annual inspections.
Excellent knowledge and Service
We know the code
Express Fire Systems is ready to serve you! We know what it takes to make sure your fire protection system is operating at its best. Let us take the guesswork out of maintenance so you can rest easy.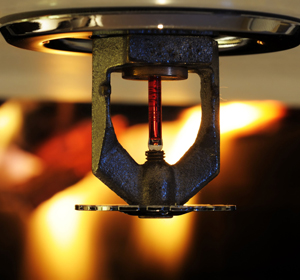 Experience you can trust
Get affordable pricing on sprinkler inspections with us.
Get excellent service with us.